Today an Antonov An-225 (holy crap, a triple "an"!), the largest operating aircraft in the world, visited Riga International Airport, RIX to pick up a bunch of Latvian soldiers and armored trucks in order to airlift them to a mission in Central African Republic.
Prior to the arrival a quite large crowd gathered next to the airport when, delaying for about 40 minutes, the An-225 successfully landed. So smoothly you couldn't even tell it touched the ground; only a cloud of smoking rubber suggested that it's done:
Just a few hours later it was loaded and ready to take off. Delayed for about 1 hour and 30 minutes, Antonov took off at 18:55 GMT+3, raising a huge cloud of dust off the runway (thanks to these 6 jets the cleaning staff of the airport now probably can take a break for a while):
Good thing that I arrived quite early for the planned departure, so I could align my VW Golf Mk3 GTI TDI with the runway to get almost a good composition with both the plane and the car. Almost, as I adjusted my parking according to a crosswind so that I thought An-225 would fly right over me as the smaller aircraft, like 737, were blown a bit off. However, Antonov appeared to be so heavily loaded that the wind affected it less than I expected. So close. :D
While I was waiting for the delayed takeoff, took some pictures of other aircraft so I could compare the sizes.
So, here is a front view of Norwegian Air Boeing 737-800 DY4548 / NAX8MT from Riga (RIX) to Stocholm (ARN) scheduled 17:15, departed 17:58: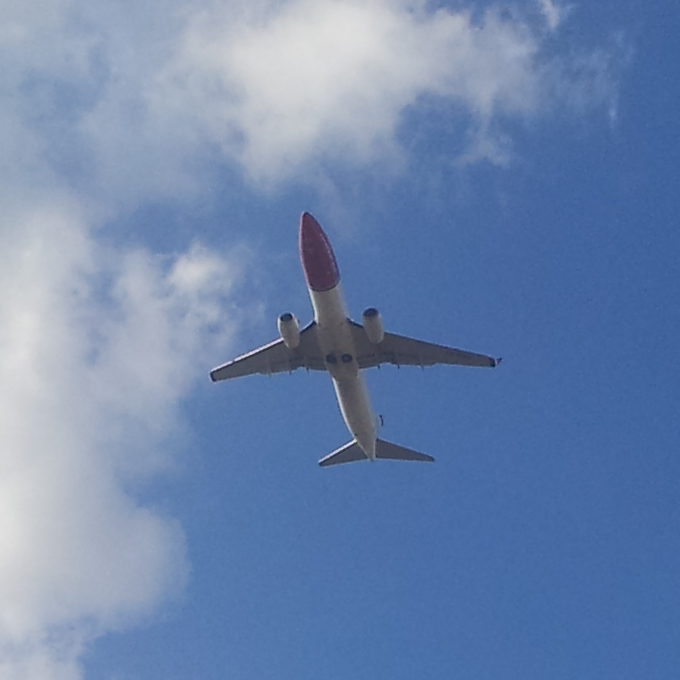 And here is Antonov An-225 from the rear, as I was busy taking the video while it was still going over my head. So the picture is taken when it is actually a bit farther than the 737 was, but is still huuuuuge: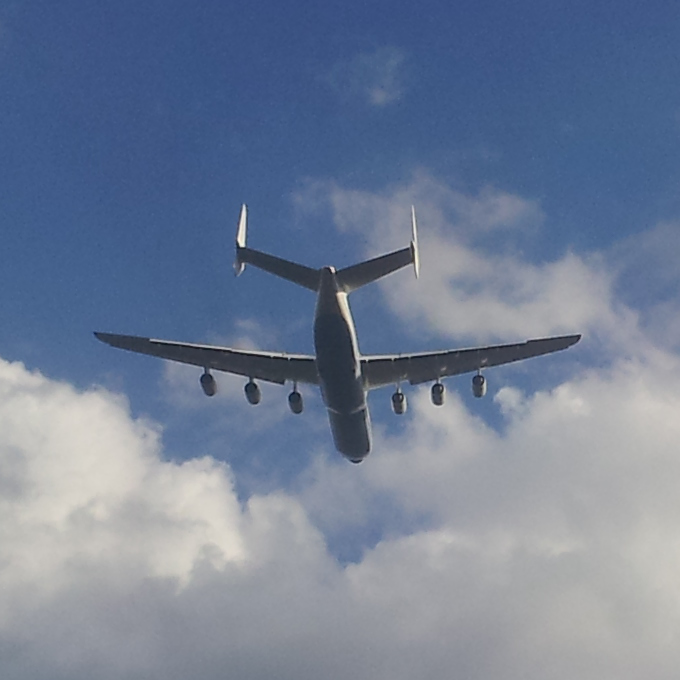 To conclude, I must say that watching such a huge plane flying low over your head is very exciting. A good adventure. :)
Oh, and for some further reading: Antonov An-225 and Boeing 737-800.